Pastor Shekhar Kallianpur
[toggle type="gray" title="" active="active"]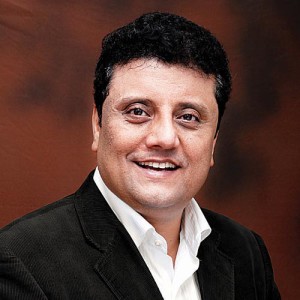 Shekhar Kallianpur was born in a Hindu Brahmin family. His father was an astrologer and grandfathers a numerologist. At the age of eight, he saw pictures of heaven and hell in some mythological books that really fascinated him.
Coming from a very religious family he used to spend time in prayer. He also asked his dad questions about life after death. His dad answer was that according to Hindu beliefs, if a person's good works were not accepted by God, then they would possibly return as an animal, a fruit, a human being from a lower stratum, or a different cast and creed.
Shekhar continued meditating on a wayout of this conundrum, but didn't find a satisfactory answer.
By the time he was in his mid-teens, Shekhar was lost in sin like any teenager and was guilt ridden. Outside he was agodly Brahmin's son, but inside he was empty, and bound in sin. Thus began Shekhar's search for the truth.
Somewhere in the late 70′s, a friend gave Shekhar a Bible through which God spoke to him in John 3:16, "for God so loved the world, that he gave his son Jesus, that whosoever believes in him will not perish but have eternal life". That scripture changed Shekhar's life forever. Since then, Shekhar accepted Jesus as his Saviour and Lord, and became a passionate follower of Jesus.
His life was totally transformed as he experienced qualitative changes in behaviour, pattern of thinking, living and habits. From a person who was full of anger and rage, God gave him self control. Foul language was transformed into life giving words. Bad habits and unsound, carnal thinking, gave rise to a renewing of the mind.
Having followed Jesus for the last 30 years, he can say for sure that this inner renewal has brought an outward transformation. He's been changed 180 degrees, from sinner to saint, from bondage to freedom, from darkness to light, from hell to heaven, from the world to Christ Jesus.
[/toggle]
[toggle type="gray" title="" active="active"]
---
SK Ministries – Easter Message By Pastor Shekhar Kallianpur

[/toggle]
[toggle type="gray" title="" active="active"]
---
SK Ministries – 10th May 2015 , Speaker – Pastor Shekhar Kallianpur

[/toggle]