Pastor B Monachen
[toggle type="gray" title="" active="active"]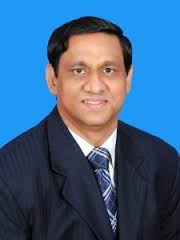 Pastor B. Monachan (born May 28, 1965) is an ordained minister of India Pentecostal Church of God and also a member of IPC Kerala State Council and Presbytory. He currently serves as the senior Pastor of IPC Town Faith Centre Church, Kayamkulam, Associate Centre Pastor of IPC Alappuzha East, and also is the Founder and Director of Faith Gospel Ministries.
As a Writer and Author, books penned by him in Malayalam language have gained wide publicity in India. Some of them are :
"Here the Time of Noah"(Itha Nohayude Kaalam)
"God's Judgements"(Daivika Nyayavidhikal)
"The God I bow down"(Njan Vanangunna Daivam)
"Biblical Speeches"(Bible Prabhashanangal)
"Meditations from the Word of God"(Thiruvachana Chinthakal)
"Time is Near"(Samayam Aduthu).
[/toggle]
[toggle type="gray" title="" active="active"]
---
നിരാശകളെ എങ്ങനെ ജയിക്കാം Part- 1/2 – Pastor B.Monachan

[/toggle]
[toggle type="gray" title="" active="active"]
---
നിരാശകളെ എങ്ങനെ ജയിക്കാം – ഭാഗം 2/2 – Pastor B.Monachan

[/toggle]